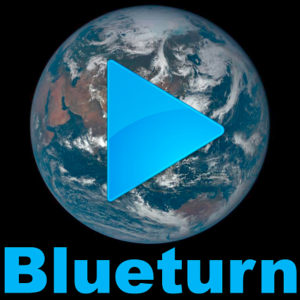 Earth Mix
Blueturn Earth Mixes are intended to celebrate the Earth and connect us together around our planet through vibrations and dance. You can watch these videos on YouTube and Vimeo at home (computer, HD TV) or in parties/clubs with your friends. Let's techno change the world!
Electro DJs from all around the world are invited to compose one hour mixes (potentially slightly less but not more). If you are inspired by these images and feel to do it, please contact us first and send us your mixcloud/soundcloud. No particular style requirements, it just needs to be inspired by the After we just need your one hour mp4, DJ name, logo. We will validate it with our Artistic Committee, if accepted we will create the video and inform you when it is online.
The mixes will always be on the same 60 minutes video of images of the Earth (13 consecutive days) taken from 1.5 million kilometers aways by the DSCOVR satellite and put into motion by our Blueturn technology.
If you want to know more about Blueturn, visit blueturn.earth or watch our TEDx conference.